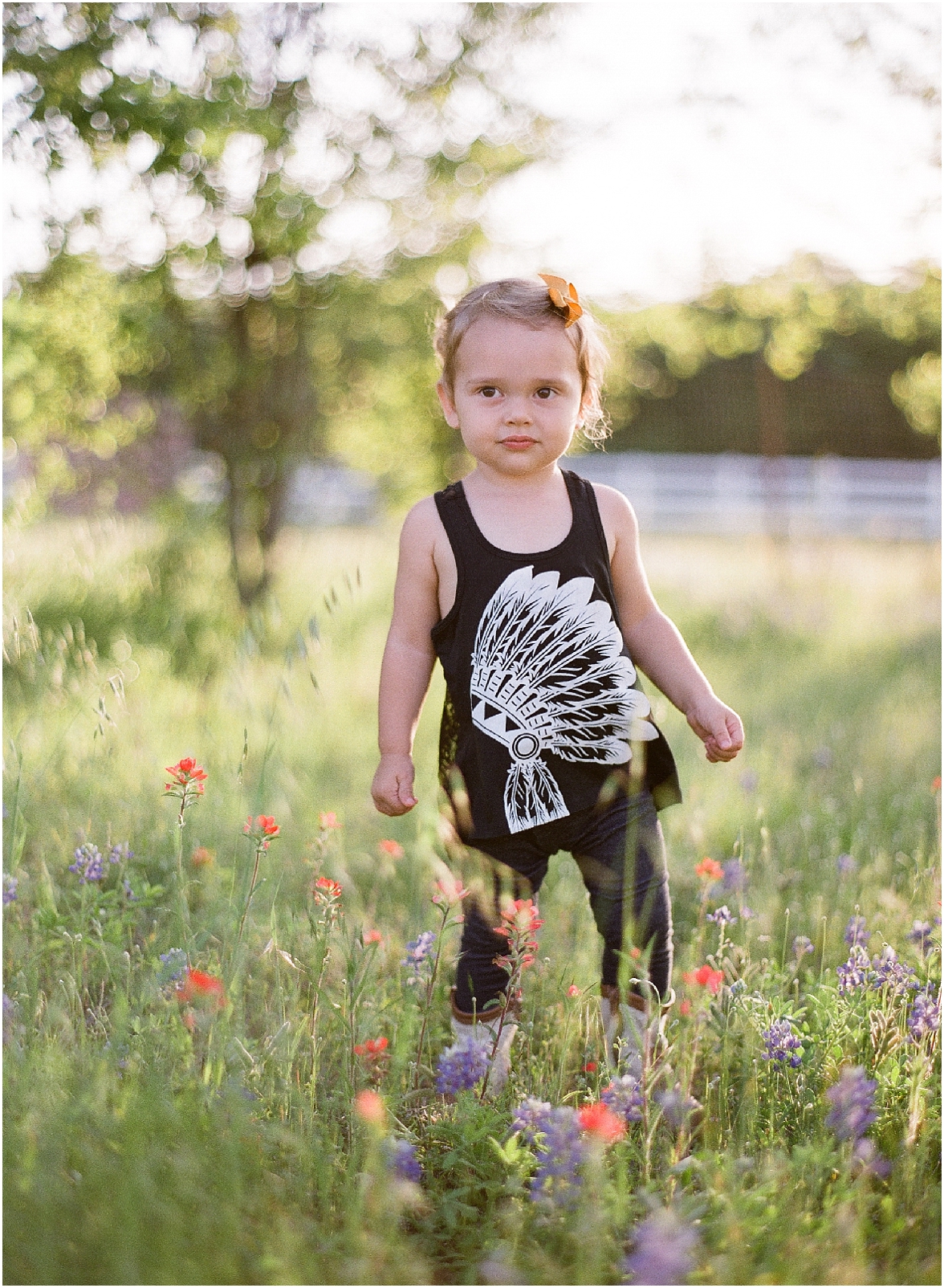 Ever since we found our home in Colorado, Hadley loves to walk down the street from our "new house" (several times a day even) to visit the horses that live nearby. We moved just as fall was coming to an end so we got to see some of the beautiful weather, but pretty much all the leaves had fallen and it was starting to snow more and more often. She wants to walk there and sometimes I tell her we can't today, it's too cold. We drive past them on our way in and out and ask how they're doing, bring them apples and make sure they have their horse blankets on.
I know it's a bit early in the season to say I can't wait for warmer weather already, but -10 degrees yesterday was a bit cold for my tastes. Honestly though, when it is warmer, I have heard some fantastic recommendations for places I can bring my little western girl for some riding lessons. For now, we can just look at the fun pictures in the wildflower fields from our photo session in the spring and dream of warmer days.
We took Hadley to the stockyards where she got to hop on one of the bulls and our friends Eric and Tracy bought her a longhorn stuffed animal that we named Maverick, after the bull she got to sit on. She didn't like it much, ok she screamed after the photo was taken. But we talk about riding horses all the time and visit them daily, they are no where near as scary as a bull! :) Wish us warmth for now!